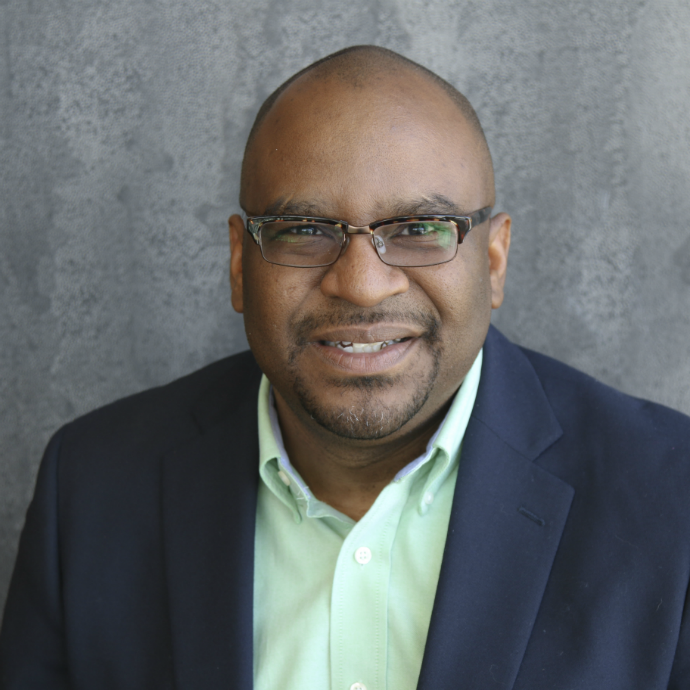 Kevin Izard, MD
Kevin D. Izard, MD, Assistant Professor in the department Family and Community Medicine at The Medical College of Wisconsin sees patients at the Wheaton Franciscan Family Care Center, and teaches Medical Students and Residents at St. Joseph Family Medicine Program as a faculty member, and Director of Community Medicine. He also serves on the Board of Directors, and is Medical Advisor for Family House Inc., an award winning community based assisted living facility.
Kevin D. Izard, MD, is a Family Physician who works for Everside Health, where he has a full service direct primary care practice. He just completed his term as the President of the Cream City Medical Society, the Wisconsin chapter of the National Medical Association. He is also chairman of the Department of Family Medicine at Acension St. Joseph Hospital. A lifelong Milwaukee resident, Dr. Izard is a Medical College of Wisconsin alumnus and received his Bachelor of Science degree from Marquette University. He completed his internship and family practice residency in the Medical College of Wisconsin Affiliated Hospitals program at Columbia Hospital. He later went on to serve as a faculty member at the Medical College of Wisconsin. He has served as Secretary for the Cream City Medical Society from 2003 to 2005, and as President from 2018 to 2020. He is a former member of the board of directors of the Wisconsin Academy of Family Physicians, and of the Milwaukee County Medical Society. Dr. Izard's practice style emphasizes partnership between himself and his patients, and the community in which they live. He practices the full spectrum of Family Medicine, including treating infants and children through the elderly. In his free time, Dr. Izard is a Praise and Worship leader at his church. Dr. Izard and his wife Angie have two sons and live in the Sherman Park Neighborhood of Milwaukee.
Schedule Appointment
Your Health Is Our Top Priority
Hear From Everside Providers
Watch Everside Health doctors from across the country share the ways our relationship-based healthcare model puts people first.
Questions? Let us help
Reach out to learn how Everside Health can work for you
Need assistance scheduling your appointment? Have a question about our health centers? We're here and ready to help. Simply fill out the form and we'll be in touch shortly.