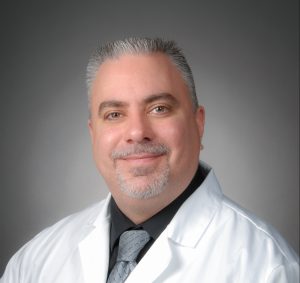 Clifford Mitcheff, DO
Dr. Mitcheff grew up on the south side of Chicago and graduated from St. Xavier University summa cum laude. He earned his medical degree from Midwestern University Medical School and completed his residency in family medicine at Hinsdale Hospital, just outside Chicago. He has lived in the area for 16 years. Outside of work, Dr. Mitcheff enjoys collecting WWII militaria, completing projects around the house, and spending time with his wife and two Shih Tzu puppies, Dumpling and Nutmeg.
Schedule Appointment
Your Health Is Our Top Priority
Hear From Everside Providers
Watch Everside Health doctors from across the country share the ways our relationship-based healthcare model puts people first.
Questions? Let us help
Reach out to learn how Everside Health can work for you
Need assistance scheduling your appointment? Have a question about our health centers? We're here and ready to help. Simply fill out the form and we'll be in touch shortly.