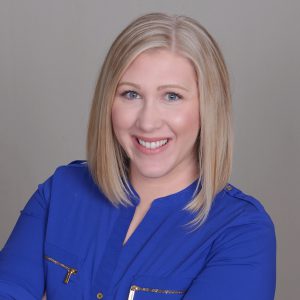 Monique Moses, NP
Monique is a certified nurse practitioner with the philosophy, "Life is a journey, not a destination." She earned a Bachelor of Science in Nursing from Biola University and a Master of Science in Nursing from Graceland University. Prior to her work as a family nurse practitioner, Monique spent eight years in the emergency room as an RN. After seeing the effects of chronic medical disease, she became passionate about preventative medicine and figuring out how to help patients avoid these poor health outcomes. Outside of work, Monique loves spending time with her husband and two kids. They enjoy hiking at Red Rock, going to parks, and taking short trips to California to visit the lakes or beaches. Monique is learning to like fitness at home — especially on spin biking to some good music. Painting a landscape or baking a yummy treat are also her favorite pastimes, when she has the time.
Schedule Appointment
Your Health Is Our Top Priority
Hear From Everside Providers
Watch Everside Health doctors from across the country share the ways our relationship-based healthcare model puts people first.
Questions? Let us help
Reach out to learn how Everside Health can work for you
Need assistance scheduling your appointment? Have a question about our health centers? We're here and ready to help. Simply fill out the form and we'll be in touch shortly.