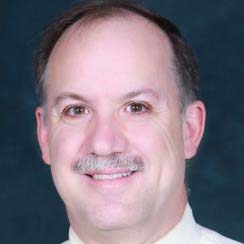 Kenneth Sowinski, MD
Dr. Sowinski received his military medical degree at Uniformed Services University, then went on to complete his internship in the US Air Force at David Grant Medical Center at Travis Air Force Base, CA. He completed his family practice residency at Henry Ford Hospital in Detroit, MI as chief resident, then served 15 years in the Commissioned Corps US Public Health Service. He's been serving the Berne community since 2018. When not at work, Dr. Sowinski enjoys playing the guitar, singing, worship, and wilderness backpacking. He is also a member of his local church's leadership. As a physician, Dr. Sowinski believes in offering the opportunity to guide every person to live their best life and become the best version of themselves.
Schedule Appointment
Your Health Is Our Top Priority
Hear From Everside Providers
Watch Everside Health doctors from across the country share the ways our relationship-based healthcare model puts people first.
Questions? Let us help
Reach out to learn how Everside Health can work for you
Need assistance scheduling your appointment? Have a question about our health centers? We're here and ready to help. Simply fill out the form and we'll be in touch shortly.