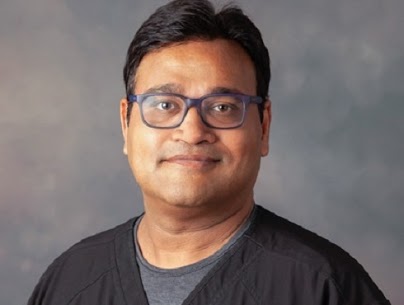 Kalyan Aluri, MD
Dr. Aluri went to school in India, including M R Medical College in Gulbarga and an internship at Osmania General Hospital. He completed his residency at the University Pittsburgh Medical Center and previously worked as a provider at Sunset Community Health Center in Yuma, AZ as well as First Care Walk-In Clinic in Fort Wayne, IN. He has lived in Fort Wayne since 2012. Outside of work, Dr. Aluri enjoys traveling around the world, playing tennis, gardening, and woodworking. Dr. Aluri looks to establish healthy patient-physician relationships with a focus on the whole person. He strives to incorporate prevention and health promotion into all areas of patient care.
Schedule Appointment
Your Health Is Our Top Priority
Hear From Everside Providers
Watch Everside Health doctors from across the country share the ways our relationship-based healthcare model puts people first.
Questions? Let us help
Reach out to learn how Everside Health can work for you
Need assistance scheduling your appointment? Have a question about our health centers? We're here and ready to help. Simply fill out the form and we'll be in touch shortly.