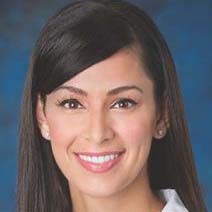 Jillian Scott, MD
Dr. Scott is a board-certified family medicine physician. She strives for a strong partnership with her patients, allowing them to make informed healthcare decisions that best align with their values and beliefs. After earning her BA degree in psychology from the University of San Diego, Dr. Scott earned her medical degree from the University of Nevada Reno School of Medicine. She completed her intern year at the University of Illinois Chicago and returned to Reno to complete her medical residency. She loves to spend time with family, read and travel and is kept busy by her two young children. Dr. Scott lives in Las Vegas.
Schedule Appointment
Your Health Is Our Top Priority
Hear From Everside Providers
Watch Everside Health doctors from across the country share the ways our relationship-based healthcare model puts people first.
Questions? Let us help
Reach out to learn how Everside Health can work for you
Need assistance scheduling your appointment? Have a question about our health centers? We're here and ready to help. Simply fill out the form and we'll be in touch shortly.