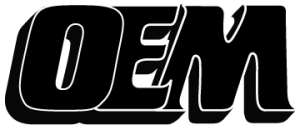 Welcome! OEM Fabricators, Inc. is excited to offer Everside Health as part of your benefits package.
Your BeWell Employer-Sponsored Clinic, powered by Everside Health, provides unlimited access to a professional primary care team and a broad scope of primary care services, as well as annual physicals and health coaching. Select labs and high-quality generic drugs also are available when prescribed by a clinic provider and available at the clinic. Preventive care is provided at no cost. Sick visits will incur a $25 charge that includes labs and medications associated with the visit and available at the clinic. Think of your BeWell Employer-Sponsored Clinic first for all your healthcare needs!
Find a Health Center Near You
Locate a convenient Everside site for your visit.
Get Personalized, Complete Care
Get Care When You Need It Most
With same-day or next-day appointments near you (or online), you'll spend less time waiting and more time with your care team. And you can reach them 24/7.
We cover your entire healthcare journey, from routine care to chronic condition management to urgent care and more.
Our providers take the time to get to know you so they can create a care plan that meets your unique needs.