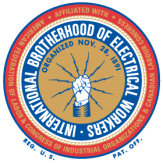 IBEW Local 364 welcomes you to Activate by Everside Health!
We are pleased to announce that the Everside Health Center is now open, providing comprehensive primary care services for eligible members and their families at no cost. We encourage you to take advantage of the free quality healthcare that not only provides members with individual cost savings, but has the potential for significant cost savings to our Health & Welfare Fund. The Board of Trustees
Find a Health Center Near You
Locate a convenient Everside site for your visit.
Get Personalized, Complete Care
Get Care When You Need It Most
With same-day or next-day appointments near you (or online), you'll spend less time waiting and more time with your care team. And you can reach them 24/7.
We cover your entire healthcare journey, from routine care to chronic condition management to urgent care and more.
Our providers take the time to get to know you so they can create a care plan that meets your unique needs.