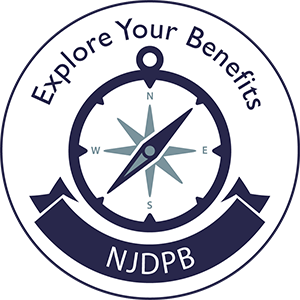 Your NJ SHBP / SEHBP benefits includes Everside Health (formerly Paladina Health and R-Health) at no additional costs, no changes to your health plan, and with no co-pays.
With Everside Health you can access care at one of our convenient health centers as part of your New Jersey SHBP / SEHBP benefits with no co-pays. Our doctors provide comprehensive, personalized primary care, and with the way our health centers are set up, we can take as much time as you need during your appointment—there is little or no wait and no rush.
Complete a few simple steps to earn your $250-$350 NJWELL reward with Everside Health. 1. Join Everside Health 2. Complete a well-visit and one follow-up visit 3. Complete a health assessment through your health plan's online portal. Complete all of the above between November 1 and October 31.
R-Health is now part of Everside Health, combining to offer better primary care experiences to NJ SHBP / SEHBP members and their covered family members – now with access to 10 health centers in NJ and PA, with more coming soon in Fair Lawn, Willingboro and Toms River.
Find a Health Center Near You
Locate a convenient Everside site for your visit.
Get Personalized, Complete Care
Get Care When You Need It Most
With same-day or next-day appointments near you (or online), you'll spend less time waiting and more time with your care team. And you can reach them 24/7.
We cover your entire healthcare journey, from routine care to chronic condition management to urgent care and more.
Our providers take the time to get to know you so they can create a care plan that meets your unique needs.
Your Questions, Answered.
Q: What is Everside Health?
Everside Health provides primary care services where employees and their families can get the health and wellness services they need from an experienced doctor at no out-of-pocket cost. Everside Health providers are dedicated to serving an employer's population, are highly accessible at convenient hours and office locations and are committed to delivering great care and service. These providers offer a personal level of service and are available around the clock via phone for urgent health matters.
Q: How are you different from an urgent care clinic?
As a primary care doctors office, we minimize the long wait times you may experience at a walk-in clinic. Scheduling your appointment for same- or next-day urgent needs allows you to be seen at your scheduled appointment time instead of waiting behind the people in front of you.
Q: Who is eligible for Everside Health?
As an active member of the State Health Benefits Program (SHBP) or School Employees? Health Benefits Program (SEHBP), you and your eligible family members may use Everside Health services without signing up. Employees retain the same access to their insurance-contracted providers through Horizon and the same benefits as offered in their current SHBP or SEHBP health plan.
Q: Why is the SHBP/SEHBP offering these services?
The SHBP/SEHBP are offering these services as an alternative to high-cost healthcare in the community. By using Everside Health clinics, you will receive high-quality primary care with no co-pays, focused on helping you be healthier and lowering what you pay out-of-pocket for healthcare.
Q: Does choosing the Everside Health option increase my healthcare costs?
No, all services are provided at no out-of-pocket costs and you do not have co-pays. There is also no charge for phone, email or other between appointment interactions with your doctor. Everside Health services cover a wide array of the most common tests and procedures.
Q: What is different about Everside Health compared to my current primary care provider?
Everside Health provides primary care services for you and your family but is not just another primary care provider. Our doctors have 70 percent fewer patients than a typical primary care doctor, allowing them to spend more time with you when you need it, start appointments on time and provide you with appointment availability in the timeframe that meets the urgency of your health issue. And, by using Everside Health, you get access to your doctor via phone 24/7 for urgent needs. You?ll also get help and assistance in navigating the healthcare system when you need specialist services or care that cannot be provided at the Everside Health office.
Q: How experienced are Everside Health doctors?
Everside Health doctors are dedicated, board-certified or board-eligible, usually with a minimum of eight to ten years of experience as a practicing doctor. Our physicians can spend the time that is needed to hear your full health story and work with you to find effective solutions to your needs.
Q: I already have a long-standing PCP, why would I change?
Everside Health is an additional option to your current PCP. Try us out. You may find that, due to the limited number of patients managed by Everside Health doctors, you will experience a meaningful relationship, excellent care, and easier access. Rather than going directly to a specialist to receive care, you may take advantage of the convenient access to your Everside Health doctor, and you may even avoid a visit with a specialist. Call today to schedule a comprehensive patient evaluation and see for yourself.
Q: What if I have a pediatrician for my children I already like?
Most Everside Health doctors are fully trained in pediatrics and can be another option for your children?s healthcare. Typically, it takes less time to get an appointment at the Everside Health doctor?s office than it does in a pediatrician?s office. Also, your Everside Health doctor is available 24/7 via phone for urgent needs, including nights and weekends.
Q: What happens if I am experiencing an urgent health issue after hours or I am away from home?
For urgent after hours needs, simply call the office scheduling number, which will allow you to have your call directly and securely routed to your doctor. Because you have already established a relationship with your care team, your doctor can respond to your concerns more completely and accurately, no matter where you are or when you call. He or she is directly available to you for urgent situations 24 hours a day, every day of the week, including holidays.
Q: Why should I schedule an appointment if I'm not sick currently? Why not wait until I am sick?
You will want your doctor to know you, your medical history and your health concerns long before you get sick. By scheduling a comprehensive health and wellness appointment, your Everside Health physician will know you in advance of your sickness and may even catch a health issue that can be treated early, preventing something from becoming an urgent situation. In the case you do have an urgent need after hours, you?ll receive your doctor?s phone number.
Q: Which prescriptions are available at Everside Health clinics?
A limited number of prescriptions are available at your Everside Health clinic, saving you a trip to the pharmacy. These include: Famotidine, Albuterol Sulfate, Diflucan, Fluconazole, Flagyl, Metronidazole, Flexeril, Cyclobenzaprine HCL, Garamycin/Gentamicin Sulfate, Imitrex/Sumatriptan, Keflex/Cephalexin, Phenergan/Promethazine HCL, Prednisone/Prednisone, Septra DS, Sulfamethoxazole, Trimethoprim, Zithromax/Azithromycin, Zofran/Ondansetron, and Zovirax/Acyclovir.
Q: What if I have more questions?
Call one of your three Everside locations or contact Everside Health Member Services at 1-866-808-6005.
Q: Can I visit any Everside Health location?
Am I only allowed to see my selected doctor? Your selected Everside Health doctor will be your primary point of contact and the medical professional overseeing your care. You may make an appointment at any of our Everside Health doctor's offices that are open to the public and choose to see another provider as needed. This is especially convenient if you are traveling or have a dependent living out of town or state. You may also email or call your doctor with your questions, or for consultation. In this situation, contact your Everside Health doctor first and they, or another clinic team member, will advise on the best option for you.