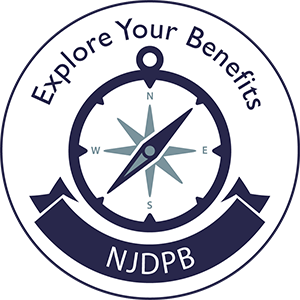 Everside Health is part of your benefits package
Complete a few simple steps to earn your $250-$350 NJWELL reward with Everside Health. 1. Join Everside Health 2. Complete a well-visit and one follow-up visit 3. Complete a health assessment through your health plan's online portal. Complete all of the above between November 1 and October 31.
NJ SHBP / SEHBP benefits
With Everside Health you can access care at one of our convenient health centers as part of your New Jersey SHBP / SEHBP benefits with no co-pays. Our doctors provide comprehensive, personalized primary care, and with the way our health centers are set up, we can take as much time as you need during your appointment—there is little or no wait and no rush.
Primary and urgent care
Convenient access
In-person and virtual appointments
The Willingboro Health Center and Fair Lawn Health Center are now open and accepting new patients! Register your account and schedule your appointment today by calling member services at 866-808-6005 or visit member.eversidehealth.com.
You'll get these essential features
More time with your provider
24/7 access to manage your care
Little to no wait time
Low or no copays
Same- or next-day appointments for urgent issues
Services you can count on
Everside is proud to be by your side. Here's what we offer as part of your benefits plan.
Annual physical exams
Chronic condition management
Family medicine
Men's and women's health
Onsite lab work
School and sports physicals
Sick and urgent care
Select onsite medications at little to no cost, where available
What is Everside Health?
Everside Health provides primary care services where employees and their families can get the health and wellness services they need from an experienced doctor at no out-of-pocket cost. Everside Health providers are dedicated to serving an employer's population, are highly accessible at convenient hours and office locations and are committed to delivering great care and service. These providers offer a personal level of service and are available around the clock via phone for urgent health matters.
Why is the SHBP/SEHBP offering these services?
The SHBP/SEHBP are offering these services as an alternative to high-cost healthcare in the community. By using Everside Health clinics, you will receive high-quality primary care with no co-pays, focused on helping you be healthier and lowering what you pay out-of-pocket for healthcare.
Who's eligible to receive Everside services?
As an active member of the State Health Benefits Program (SHBP) or School Employees? Health Benefits Program (SEHBP), you and your eligible family members may use Everside Health services without signing up. Employees retain the same access to their insurance-contracted providers through Horizon and the same benefits as offered in their current SHBP or SEHBP health plan.
What's different about Everside compared to my current primary care provider?
As an Everside patient, you have 24/7 access to your care team for urgent needs. You can receive a scope of virtual and in-person services that includes everything from routine checkups and urgent needs to chronic condition management, mental health screenings, wellness counseling, and more. Additionally, your Everside provider has more time during your appointment to listen to your specific concerns, goals, and needs and can help support healthy lifestyle changes that make sense to you.
Does choosing the Everside option increase my healthcare costs?
No, it should do just the opposite. A visit to an Everside provider can save you an expensive trip to the emergency room or urgent care, and most visits are at little to no cost. There's also no charge for phone, secure messaging, or other remote interactions with your provider. There are some tests and procedures that are billed to your primary insurance at rates that are usually much lower than with other providers. Services that aren't covered by your Everside membership may still be covered by your employer's insurance plan.
What makes Everside providers different?
Everside providers see 70% fewer patients than a typical primary care provider, allowing them to spend more time with you when you need it, start appointments on time, and provide you with flexible appointment availability. They also believe in caring for the whole person — physical health, mental health, exercise, and nutrition — that's affordable and accessible for all.
Can I use Everside but still keep my primary care provider (PCP)?
We recommend that you make your Everside provider your first point of contact for any health concerns. They provide a personalized level of service and can also help you manage your overall care. So, instead of waiting to see a specialist to receive care, you can take advantage of the variety of services offered at your health center and through virtual care. We recommend that — immediately after registering — you schedule your welcome appointment so your provider can get to know you, your health history and concerns, and answer any questions you may have.
What happens if I experience an urgent health issue after hours or if I'm away from home?
Your Everside health center has an after hours call center that is available 24/7 in addition to the Everside app. This means that you can call the health center anytime to reach your care team and explain the health issue. They'll work with you on what to do for your situation, whether it's addressing your concern virtually, scheduling an appointment for the next business day, or directing you to the most appropriate local care setting.
How's Everside different from an urgent care clinic?
Your Everside health center is not an urgent care or walk-in clinic, though we provide many services that can help avoid an urgent care visit. Scheduling your appointment for same-day or next-day needs allows you to get in at your preferred time. You won't experience the long wait times that are common at walk-in clinics. You can also choose to schedule a virtual appointment with a trusted provider from the comfort of your own home.
What if I already have a pediatrician for my children that I like?
At Everside Health, we love kids! Our experienced family medicine providers are happy to serve as your children's pediatrician, or if you have an established pediatrician, we can offer an additional option for your kids' healthcare needs. Typically, it takes less time to get an appointment at your Everside health center than it does at a pediatrician's office. Also, your Everside team is available 24/7 for pediatric urgent needs or questions. Please check with your health center to learn more about pediatric services offered.
Does Everside make it easier for me to manage medication refills and dosage changes?
Yes, your Everside provider can help to manage your refills and dosage changes. Simply call your health center for more information. Certain refills can be handled remotely by phone or online, without the need for an in-person office visit.
Should I wait until I'm sick to establish care with my Everside provider?
Everside is always here for you if you're ill or injured, even if you're a new patient. However, we recommend scheduling your first appointment before you get sick. Doing so allows us to get to know you, your medical history, and your health priorities. Plus, Everside employs screening protocols that may catch a health issue early on before it becomes urgent or chronic.
Can I visit any Everside Health location?
Am I only allowed to see my selected doctor? Your selected Everside Health doctor will be your primary point of contact and the medical professional overseeing your care. You may make an appointment at any of our Everside Health doctor's offices that are open to the public and choose to see another provider as needed. This is especially convenient if you are traveling or have a dependent living out of town or state. You may also email or call your doctor with your questions, or for consultation. In this situation, contact your Everside Health doctor first and they, or another clinic team member, will advise on the best option for you.
How do I get started?
Visit members.eversidehealth.com to create your online account and get started. Or call our Everside Health Member Services team at 866-808-6005.
© 2022
Find a Health Center Near You
Setting Healthy Boundaries
12/08/2022 | 1:00 pm EST
At times, life can be overwhelming and chaotic. Lack of time and energy can create barriers to self-care and well-being and even lead to prolonged stress and burnout. Healthy boundaries allow you to communicate your wants and needs, while respecting the wants and needs of others. The types of boundaries and what you consider crossing their lines varies based on your personal beliefs, values, cultural customs, and family traditions. Join us to learn the what, why, and how of setting healthy boundaries, speaking your needs, and living a more peaceful life.
Register Now