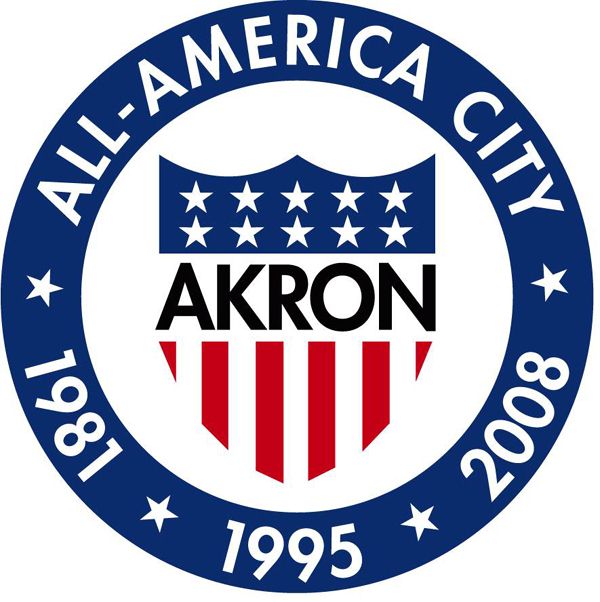 City of Akron welcomes you to Everside Health
City of Akron is pleased to offer Everside Health to eligible staff and dependents in the Akron area.
Plus, enrolled members pay no co-pays or co-insurance for healthcare delivered at Everside Health Centers.
Find a Health Center Near You
Locate a convenient Everside site for your visit.
Get Personalized, Complete Care
Get Care When You Need It Most
With same-day or next-day appointments near you (or online), you'll spend less time waiting and more time with your care team. And you can reach them 24/7.
We cover your entire healthcare journey, from routine care to chronic condition management to urgent care and more.
Our providers take the time to get to know you so they can create a care plan that meets your unique needs.
Your Questions, Answered.
What is Everside Health? Everside Health is a new approach to primary care for employees and their eligible dependents enrolled in the City of Akron health plan. Everside Health is an additional benefit that provides a partnership to the health insurance benefits offered to employees. This program is available at no additional monthly cost. This option offers exclusive access to your own personal primary care doctor for preventive and urgent care needs. Everside Health doctors are highly accessible at convenient locations and 24/7 by phone for urgent health matters. They are held accountable for providing high-quality care to their patients. Why is City of Akron offering this benefit? Employees, employers and insurance companies have been seeing significant healthcare cost increases each year. City of Akron is offering an additional choice to address the cost and quality of the healthcare you receive through this partnership with Everside Health. Through this program, you will receive high quality, low- or no-cost primary care through your Everside Health doctor.* Ultimately, this innovative approach to primary care is designed to help you be healthier and to lower your overall healthcare costs. Who is eligible to sign up for Everside Health? All City of Akron employees and their eligible dependents that are enrolled in the City of Akron health plan are eligible to receive Everside Health services. Does choosing the Everside Health option increase my healthcare costs? No, it should do just the opposite. Most services are at no cost for preventive services and lower cost, on average, for non-preventive services. There is also no charge for phone, email or other remote interactions with your doctor. The City of Akron pays the membership fee for employees and their eligible family members to use this benefit. Everside Health services provide a wide array of the most common tests and procedures. There are some tests and procedures that are billed to your primary insurance at rates that are usually much lower than with other providers. Services not covered by Everside Health membership may be covered by your health plan. What is different about Everside Health compared to my current primary care provider? Everside Health provides primary care services for you and your family, but is not just another primary care provider. As a Everside Health patient, you get access to your doctor to call 24/7 for urgent needs. Everside Health doctors offer a scope of services that is broader than a typical primary care practice, so you?ll be able to receive more of your care provided through Everside Health. Your personal Everside Health doctor will be your health advocate and help you navigate the healthcare system when you need specialist services or care that cannot be provided at the Everside Health doctor?s office. How experienced are Everside Health doctors? Everside Health doctors are dedicated, board-certified or board-eligible and have a minimum of eight to ten years of experience as a practicing doctor. Our doctors have 70 percent fewer patients than a typical primary care doctor, allowing them to spend more time with you when you need it, start appointments on time and provide you with appointment availability in the timeframes that meet the urgency of your health issue. I already have a long-standing primary care doctor, why would I change? Everside Health is an optional benefit to your existing health plan. You do not need to switch doctors or stop seeing a preferred specialist. If you choose to enroll, we recommend that your Everside Health provider become your first point of contact. This means that rather than going directly to your specialist to receive care, you take advantage of the many convenient access points to your Everside Health doctor. As such, we recommend that immediately after signing up, you schedule your first appointment?the Comprehensive Personal Evaluation. This appointment is at no additional cost to you, even if you have already seen another doctor for an annual physical. Then take some time to see if this health benefit works for you. What if I have a pediatrician for my children I already like? You do not need to switch doctors. While Everside Health doctors are fully trained in pediatrics, many parents have an established relationship with a pediatrician. You may choose to enroll your children but continue a relationship with their existing pediatrician. Your Everside Health doctor can be another option for your children's healthcare. Typically, it takes less time to get an appointment at the Everside Health office than it does in the pediatrician?s office. Also, your Everside Health doctor?not an answering service?is available by phone 24/7, including nights and weekends. What happens if I am experiencing an urgent health issue after hours? Or I am away from home?  Simply call your Everside Health doctor's office phone. Your doctor will respond to your concerns no matter where you are or when you call. He or she is directly available to you for urgent situations 24 hours a day, every day of the week, including holidays. In case of emergency, call 911. I take a lot of medications. How does Everside Health help make it easier for me to manage refills and changes in dosages? At many of its office locations, Everside Health dispenses approximately 50 commonly prescribed medications, including medications for chronic conditions. This means that you can walk out of your appointment with most of the medications you need for acute or urgent needs. The costs for these medications are usually lower than if obtained through a pharmacy. Additionally, many refill requests and many dosage adjustments can be handled remotely with your doctor and called in to your pharmacy of choice without the need for an in-person office visit. How is Everside Health different from an Urgent Care Clinic? As a Primary Care office, we don?t have the long wait times that you may experience when going to a walk-in clinic. Scheduling your appointment for same or next day urgent needs allows you to get in at your scheduled appointment time instead of waiting behind the people in front of you. Why should I sign up now for Everside Health? It never fails. Injuries and illnesses happen on weekends and evenings when most physician practices are closed. That is usually the time you most need access to a trusted medical professional. With your Everside Health membership, you?ll receive 24/7 access to your doctor via phone for just this reason. However, it is important to first build a relationship with your care provider. You will want your doctor to know you, your medical history and your health concerns long before you get sick. Everside Health uses screening protocols that may catch a health issue that can be treated before it becomes an urgent situation. Can I visit any Everside Health location? Am I only allowed to see my selected doctor? Your selected Everside Health doctor will be your primary point of contact and the medical professional overseeing your care. However, you may make an appointment at any of our Everside Health locations that are open to the public and choose to see another provider as needed. You may also email or call your doctor with your questions or for consultation. You and your doctor will choose the option that is most appropriate for the situation. Will the City of Akron have access to my health information? First, we take your privacy and the confidentiality of your records very seriously. Under HIPAA - a federal law - your Everside Health doctor cannot share your individual medical records or medical information with your employer. There will be no personal health information shared with City of Akron. What will never be shared with the City of Akron: ? Specific visit information, beyond what is required to administer your health benefits ? Test results or your health record ? Diagnoses or care plans *Certain prescriptions, procedures or tests sent to outside labs will be charged to your insurance. All telemedicine services are free.